NEMISI Spotlight Page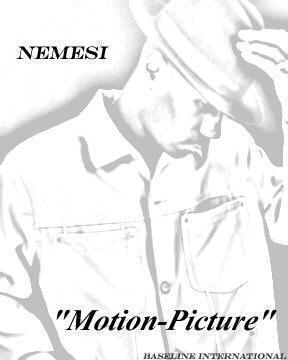 It is with great pleasure that we spotlight veteran Hip-Hop artist, actor and model NEMESI. He has seized the hands of fate and locked their promiscuous focus on his time and his season. This is truly the time of NEMESI and he proves this in expert fashion with the release of his CD "Motion Picture". The CD is released through "Direction Wear INC" and has already proven to be a must have for all who have listened to its prophetic sounds so far. It is a rich intoxicating mixture of snapshots of the life of NEMESI captured in voice and sound in a way that freely invites you along for the ride.

This writer had the privilege to see the CD as it was taking shape, and I was also one of the first to hear it in its final form. What I can report is that the CD captures the myriad reality of the challenging life of this father of two. Father, soldier, producer, Hip-Hop artist, model and businessman he is a multifaceted individual. Check out some of the cuts from the CD below.

Also check him out on the Baseline International Music page. There you can also hear samples of this exciting CD and purchase copies of this "piece of musical history".

Write-up by
Maurice "Moskill" Skillern
http://maurice-skillern.com
_____________________________________
Click on the

button below to advance to the next song or just listen to them all!
Warning! Artistically added explicit content. Enjoy.